Cookies help up to provide our services. By using our services, you agree!
Okay
Data privacy


autosen gmbh
Annastraße 41
45130 Essen
Deutschland
AOX01
Einweglichtschranken Set
2x switching output
5.5% online discount
AC/DC
5-year warranty
Through beam sensor - receiver
Fast delivery
test
Technical data, connection accessories and more ...

Customer reviews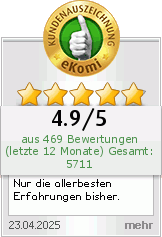 Your autosen Premium benefits

Next day delivery
Access to autosen Premium Content
Competent service
Sign up now free of charge
Your autosen Premium benefits

Next day delivery
Access to autosen Premium Content
Competent service
Products included in the kit
Transmitter
10 m
Red light
Receiver
10 m
Red light
A satisfied customer
with one of hundreds of 5-star customer reviews of eKomi
Trust is the base of all action -
what our customers say about us and our service:
"Registered as a new customer, sent off order,
it was delivered properly packaged the next day,
payment by invoice, it doesn't get any better!"
Show all reviews
Payment Methods





About autosen.com
Buy sensors and sensor systems for automating systems and machines online at revolutionary low prices. As Germany's online pioneer and provider of position sensors, process sensors, industrial communication systems and connection technology for sensor solutions, we have aligned our product line to the daily needs of our industrial customers. In addition to inductive sensors, proximity switches and proximity sensors for non-contact detection of metals, we also offer optical sensors for longer distances in the system of retro-reflective sensor, reflex lights barriers and through-bean light barriers. We also offer sensor solutions in our Online Shop for laser sensors, distance sensors and laser light barriers. For position sensing we offer many different models of capacitive sensors, for example with M12 and M18 thread or in rectangular versions. Magnetic sensors, cylinder sensors and cylinder switches for pneumatic cylinders round out our assortment in position sensing.

In process measurement technology and under process sensors our customers will find their industrial needs sorted in a user-friendly arrangement. Customer who would like to detect a fill level can automate this for example with our level sensors. For measuring process values in pipeline systems we offer various measurement principles such as pressure measurements and monitoring with pressure transmitters, pressure sensors or pressure switches and temperature measurements with temperature sensors and temperature transmitters. For measuring flow speeds in pipes and lines, our customers can also find a wide range of flow sensors and flow meters in our product line. For measuring process media and liquids, our Online Shop also features sensors for monitoring media and process values for automation. For wiring and connecting sensors in machines we offer a large selection of cables, cable boxes and sensor cables in different lengths and sizes and with connectors including M8 and M12 plugs. Our customers will also find the mounting brackets and assembly units required for proper and reliable fastening in the assembly of sensors and sensor systems in our Internet delivery portfolio.